seafarers the invisible workforce
archive
Seafarers are the invisible workforce who bring us 90% of the goods we rely on and use every day. Please make a donation and help us to be there for them when they are cut off from family and friends.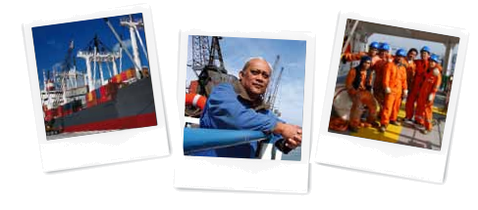 Each year we:

Visit seafarers onboard their ships
Welcome them to our seafarers' centres
Offer telephone and internet facilities
Respond to emergency calls for assistance
Distribute Bibles and other items of Christian literature
Provide practical help and support crews in some of the remotest ports in the world
Work with industry and governments to ensure that the rights of seafarers are not forgotten.

Long hours, precious little sleep, cramped quarters, and physically exhausting work are seen as 'part of the job' by many seafarers. But it's the effect of isolation from their families and communities that often hits hardest.
You might be surprised to hear that the suicide rate amongst seafarers is higher than for any other profession. Working in a crew whose language you can't speak, far from home for up to 18 months at a time, without being able to keep in touch with family and loved ones properly causes huge heartache and stress.
Take Michel, a steward, who, on arrival in Felixstowe, told our chaplain that he had lost his house in the flood in Iligan City in the Philippines.
is family had survived, but many of his friends had perished. How awful not be able to be there at such a time. Understandably, he was deeply shocked.
It made such a difference to him when we were able to take him to our centre to call home. We also gave him phone cards and a SIM card and top ups, so he could stay in touch with his family until he finally returned.

In over 250 ports around the world, The Mission to Seafarers reaches out with a message of Christian love and straightforward, practical help to an often forgotten and marginalized workforce.
Our seafarers' centres stand as beacons of hope and support – providing a welcome space for them to make contact with loved ones back home, seek help and advice, and just feel the land beneath their feet before another long onward journey.